Have the life and the career
you deserve
Coaching, facilitation, courses, grief recovery
Have the life and the career
you deserve
Coaching, facilitation, courses,
grief recovery
Have the life and the career

you deserve
Coaching, facilitation, courses, grief recovery
Your challenges - and how I can help
You're low on self-esteem

The team doesn't function

There's not that much love in your life

Your leadership assessments are unsatisfactory

You're just not that happy

You've suffered one or more losses

You're facing difficult choices – career, money, love

Your career is not going in the right direction
Coaching

The personality typology tool the Enneagram

NLP

mBIT (a deep and gentle coaching method)

The Ready for Love program

The Ikigai model

Grief Recovery Method – Scientific evidence-based.

The communication Mirror
"What Mette does really well is pinpoint what is important - what to ask so that I can move on. I always felt safe in her professional hands which is very important when it's a sensitive issue."

"If you're facing a difficult challenge, I'll always recommend Mette. She's super competent and has a really great personality"

"Immediately, I felt safe with you because of your empthy and your professionalism. You asked me the right questions in a way that made me understand my issue better

Thank you so much"

"Through your use of humour, support and and gentle pushes, I came closer to where I want my career to go"

"You can feel completely safe with Mette because she creates clarity and shows the way safely and competently. I can only recommend her warmly"

"You're genuinely interested in what you do and you motivate me in a way that makes me 100% sure that I'll succeed"

"Mette is loyal, constructive and warm while at the same time not afraid to ask the difficult questions about what really hurts in order to create as much progress and reflection as possible"

"It was wonderful to have Mette as a CoachOnDemand 24/7 for a few months. She coached med through some important career decisions and guided me to find my personal values. "

"I've been really happy with your coaching and it has helped me move on. You've asked me the right questions that changed my chain of thoughts. And I thank you very much for it"

"In difficult situations, I still think "What would Mette ask me now?" because her coaching help me get my thoughts in order so that I could focus on my goal."

"Our meetings have really put things in perspective for me and you've helped me well in my job hunt. I now have some valueable tools so that I'm more aware of my strength as well as when to say no."

"Doing grief recovery with you changed my life"

"I've found my core and I acknowledge who I am. I didn't do that before."
I'm in the fortunate position of frequently receiving feedback from women that they feel empowered when they've worked with me. 
Clients of mine tell me that I inspire self-confidence and that clients feel safe and brave when they've worked with me. 
I'm very honoured about this and the safety and empowerment of my clients is very important to me.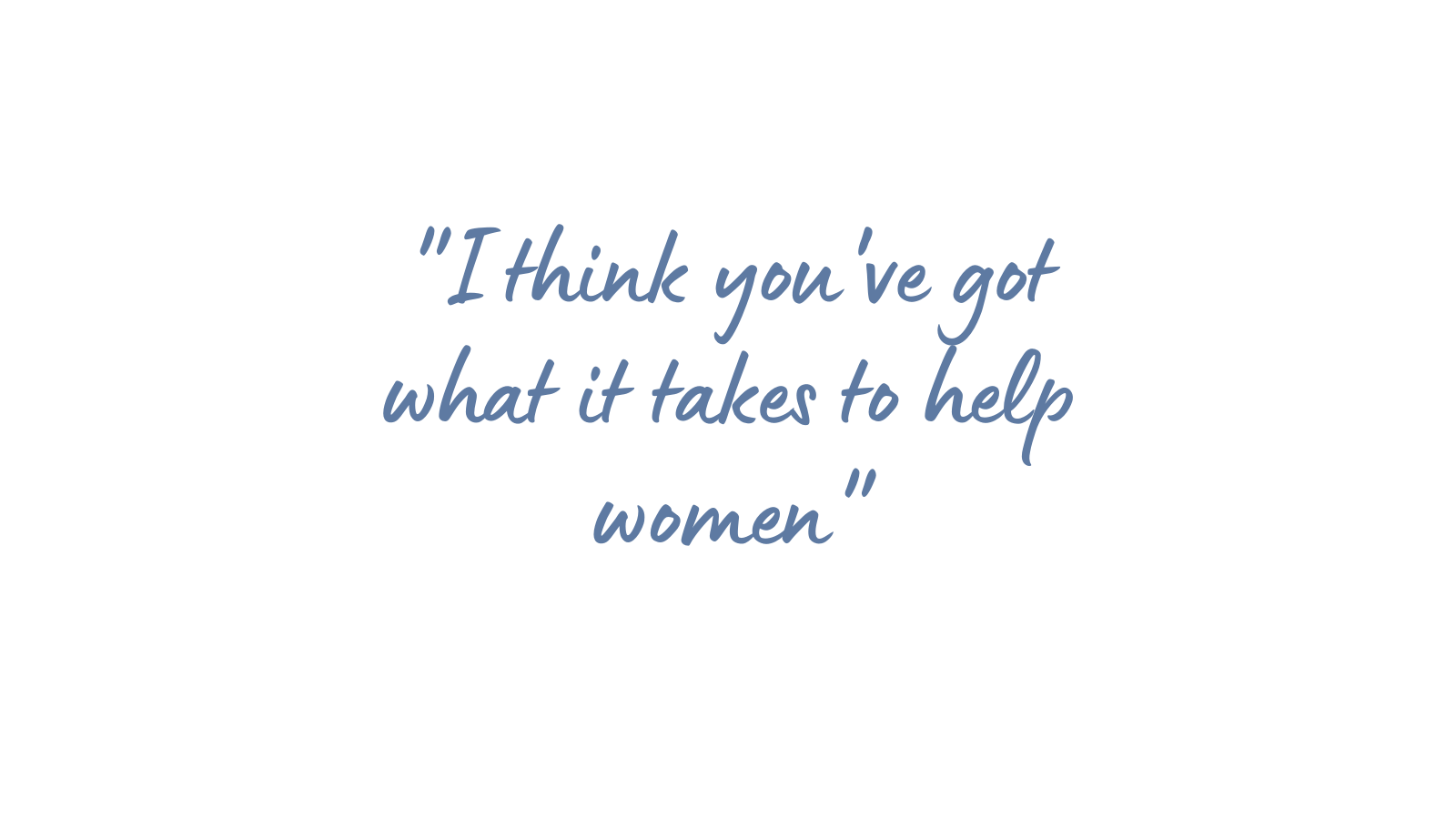 Find the purpose of your (work)life
The last thing I want is for anybody to get out of bed to go to a job they don't like.
The only thing that makes you really happy when you choose a job or a career is if you choose it with your heart.
My high-five coaching model has five steps that all increase your level of self-awareness and insight and make you more conscious about what you choose or not in your career – and in your life. And who knows – perhaps tweaking the present is all you need to be happy?
We'll look at
You – what's your Enneagram style and what's significant for that particular style.
Your values – what's important to you in your life
Your purpose – what's super important to you in your (work)life?
Motivation – when and how do you feel motivated?
An action plan – so what can you do. Specifically.
Schedule a free call and let's talk about how your (work)life can be improved
Do you know what you want, what your skills are and the pitfalls of your CV and would you be able to present all of it skilfully for an interview?
​Preparing yourself for a new job – whether you have to or want to – takes a fair bit of preparation. You need to know
WHAT you're looking for – what works for you and what you do well.
What employers are looking for
How to combine the two
It can be tempting to do what you've always done but what if your results improved by doing something different and by having a more conscious and thought-through approach to your job search?
​Where you're most convincing during an interview is where you're the most authentic. That's where you know your skills, your wants and your values. I can help you bring those to light.
Qualifications, feedback, CV
Mapping of wishes and skills, strengths and weaknesses
Assessment of your CV
Feedback on cover letters (I use approx.an hour per application
Rehearsal of the interview
Process
The first thing that happens is that you'll be getting a personality type test. I work with the personality tool The Enneagram and have used it professionally for many year.
​During our first meeting (approx. 90 minutes) I'll get to you know you better and we'll look at your personality and talk about for instance strengths and weaknesses and I may provide you with a few other ideas about your skillsets.
We'll talk about what you want and for what reason – what are you passionate about and what skills do you have.
We'll go through your CV – is it clear and precise enough
We'll talk about how you can improve your job search
I'll give you feedback on your cover letters.
And if you want, we can practise the job interview.
Five sessions will get us a long way with all of this. 
​Call +45 26 18 61 or schedule a free initial call if you want to know more.
Are you  ready for a major transformation? Are you brave enough to change your life? 

Coach-on-demand has brought great changes to others - and it can to you, too.
Are you a new leader - are you facing a change of careers - has your life changed?
Then I'll recommend that you join a 3-6 month program. Apart from our regular conversations, you're free to email or call me and I'll be available for you (within reason) whenever you need it. 
You'll have someone who'll listen, support and challenge you and almost when and where you need it. 
You won't be alone in your transformation - I'll be right there with you. 
Give me a call +45 26 18 61 90 and let's talk about it. 
Did you suffer a loss? Either recently or a long time ago?
Are you tired of living in a bell jar? Do you miss seeing life in colours? Or just be completely present with your family? Are you wondering whether life will ever be good again? 
You've lost someone or something

You fear life will never be good again
You don't know how to change it
You want to be happy again
You may have tried other methods that didn't help
You're afraid that you life will always be like this
About me

A common denominator throughout my career has been people and how they both
understand each other and let their talents come out and shine. I do this through coaching, career counselling, grief recovery, improving self-worth and teaching.
With my background as an MA in English and Communications, I've worked as a communications advisor for many years. In additons, I hold certifications within the Enneagram, different kinds of coaching as well as an Advanced Grief Recovery Specialist. 
When I'm not coaching or helping people recover from grief, I co-train research scientist in leadership in international workshops. 
I'm passionate about
creating better and more authentic leaders
supporting men and women in their personal leadership – to be able to choose and decide in accordance with their own values and wishes. 
helping people remove all the mental clutter that makes it difficult to be truly authentic
helping people with love – either saying goodbye with dignity and respect – or to welcome it with an open and un-cluttered heart.
When it comes to the Enneagram, I've been the President of the Danish affiliate of the International Enneagram Association a couple of times and I've served on the global board of the IEA as well.
What I've heard is that I'm good at creating the trusting space, at asking the "right" questions, that I use my sense of humour – and that I'm not letting you off the hook.
Who am I?
As a person, I'm happily married and tend to spend too much of my time working and developing both myself and what I offer.

I so enjoy what I do that true to my Enneagram style, I work hard and too much. My personal preference is always a close and intense one-on-one conversation rather than small-talking at parties
I'm fundamentally a both curious and compassionate person and I guarantee that should we work together, we'll have a quite a few laughs. Yes, when doing grief work, too. 
Please follow me on LinkedIn where I have articles in both Danish and English. You may find some of them interesting. 
Organisations and companies that I've worked with